One of the best selections among engagement rings are the square cut engagement rings. These types of rings are great if you plan to go for engagement rings with side stones, or if you want halo designs, or if you want a simple solitaire ring.
In reality, square cut engagement rings have different cuts. There is actually no square cut available, but there are square-like cuts like the asscher cut, princess cut and the cushion cut, all of which are perfect diamond shapes if you want to go for a square cut engagement ring that signifies sophistication and elegance.
Here are a few facts about these square cut diamonds:
Asscher Cut Diamonds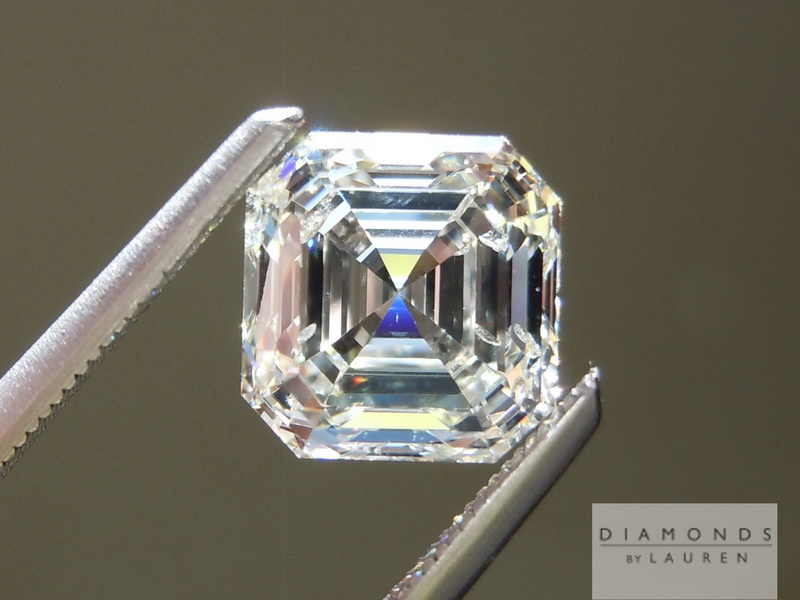 The asscher cut diamond has the shape of a square, however, its sides are cut off. This is an original idea of Joseph Isaac Asscher in the 1900s and has become widely popular during the 1900s. However, the factories producing asscher cut diamonds closed because of the world war. After the world war, the asscher cut diamond factories reopened and it became popular again.
This cut has stood for royalty and reinvention during the course of its earlier years that is why it is a great cut for women who are highly sophisticated, and have inventive ideas. This cut is great if you choose a design that has beautiful gemstones on the side, however, you have to get a diamond that has a high clarity and color characteristic for you to have the best looking asscher cut diamonds.
Here is a sample of an engagement ring with an asscher cut diamond set as its center stone: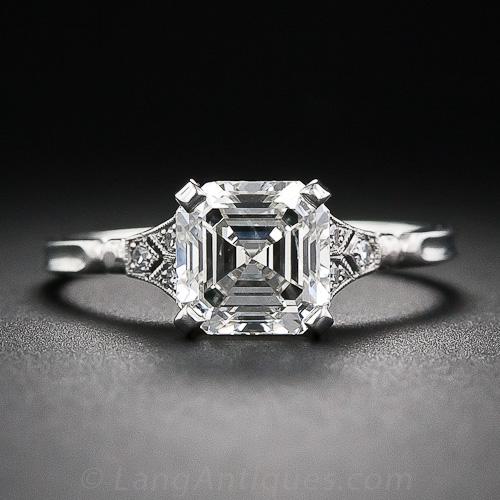 Princess Cut Diamonds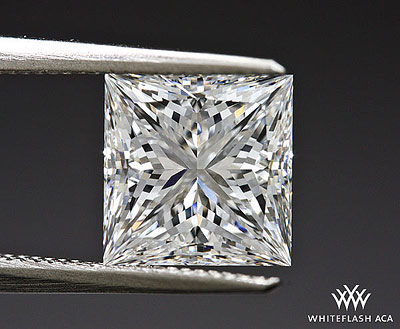 Princess cut diamonds are among the most popular cuts set on engagement rings. What's great about his cut is it can appear bigger than the round cut, even when you get something that has an equivalent carat. But the good thing about the princess cut diamond is that it has a more affordable price compared to the round cut engagement rings, so going for this type of square cut engagement ring is also a good decision.
When going for this type of diamond cut, make sure that you have a ring that has 4 prongs placed on the corners of the diamond, because the disadvantage of this kind of diamond cut is that the pointed corners are vulnerable to chipping, even if it's a diamond, so it is best to secure it with the prongs to prevent the chipping.
Here is another sample of an engagement ring that has a princess cut diamond: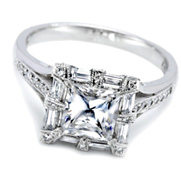 Cushion Cut Diamonds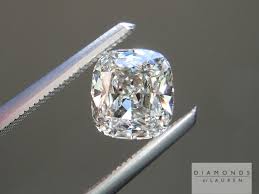 The cushion shape diamond is the type of square-cut diamond that has rounded sides .This is among the top 3 popular diamond shapes that has a high price. This was formerly called old mine cut. It's been given the name because it has the look that resembles a pillow or a cushion. This cut is a good choice because it often has a better fire compared to the round brilliant cut diamond rings.
If you want to go for cushion cut diamond, you might want to go for the colors that lean on to the yellowish side. However, no matter which color you pick you will surely not go wrong with the cushion cut diamonds, even when you decide to go for stones with lower clarity because its properties can definitely hide inclusions and blemishes. You will even love the fact that it sparkles like crushed ice!
Here is a sample of a cushion cut engagement ring: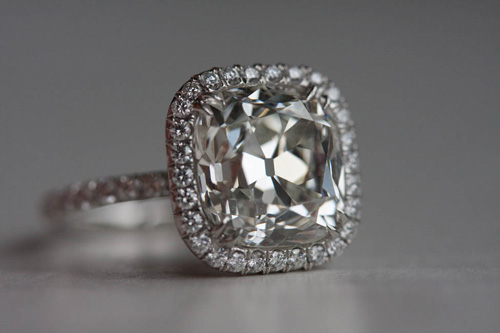 Now that you have a good idea of the different square cut engagement rings, you can go for that particular shape that suits your taste the most!
Good luck on your proposal!